Plastica Nardon Srl
Via E. Majorana, 8 - 36075 Montecchio Maggiore (Vicenza)

Europe

·

Italy
plastic components, plastic articles, technical plastic components, technical plastic articles, thermosetting components, thermoplastic components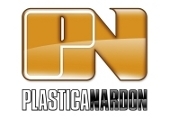 Plastica Nardon Srl has been operating since 1951 as a Plastic Injection Molder. Nowadays, the company provides also technopolymer injection moulding in order to supply continuously changing applicative sectors: from automotive to hydraulic and pneumatic, from automation to sport items and more.
Details

The company deals with moulds development, plastic injection moulding and it deals with the production of plastic technical articles and the production of plastic technical components.

The client is supported during all the necessary phases of technical component creation:

Design
- a study is carried out to see how the product can be engineered
- feasibility tests are performed using simulations
- the pilot moulds are created

Rapid Prototype Process
- realization of CAD design
- production of prototype product in ABS by 3D printing system
- analysis of prototype
- probably fine-tuning of project

Mould development
- a study is carried out on mould realisation
- trusted partners participate in the mould creation phase
- the creation phases are controlled, and any imperfections that may have appeared are corrected

Production
- the technical components are implemented (moulding, co-moulding, assembly …)
- reliability and quality tests are carried out

Services
- production phase difficulties are handled using MRP
- moulds are monitored and interventions made where necessary
- the "stock service" is programmed together with the client

Plastica Nardon also assures technopolymer injection moulding, thermoplastic components injection molding, thermosetting components.
Features
Location: Europe, Italy
Contact Plastica Nardon Srl