Peotta Bruno & Geom. Luigi Srl
Viale Milano, 10 - 36075 Montecchio Maggiore (Vicenza)

Europe

·

Italy
stone garden sculptures, stone garden statues, antique sculptures, carved stone statues, vicenza stone sculptures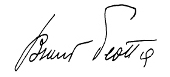 Peotta Bruno & Geom. Luigi Srl is an Italian company that creates and exports its sculptures, hand made from Vicenza Stone, worldwide. Each sculpture created in the Peotta Laboratory is hand made and maintains its individual character. Tradition and experience are characteristic elements that appear in every gesture of the sculptor throughout every stage of the sculpture.
Details
Founded a century ago by Gelindo Peotta, who passed on to his son Bruno the fundamental principles of the stonecutter's art, the 'Laboratorio di Scultura e Architettura Peotta' has been working this natural material for four generations.

Thanks to their skill in producing statues and artistic works of exceptional quality, over the years the craftsmen of the Peotta workshop have gained fame at international level, and each piece of sculpture produced bears witness to the artisans' dedication to their profession and the traditions of the sculptor's art.

The pieces of sculpture produced at the Laboratorio Peotta can be viewed in the firm's catalogue, which contains no less than 2,500 handcrafted articles. The workshop also produces refined and innovative artistic work for internal and external architectural decoration.

The uniqueness of each creation appears during each working phase of the sculpture.

We execute drawings on specific customer request for the realization of fountains, statues and personalized sculptures in general.

Peotta Bruno offers his clients assistance services, which range from design to shipment.
Features
Location: Europe, Italy
Contact Peotta Bruno & Geom. Luigi Srl