ISPE Srl
Via G. Galilei, 22 - 35030 Sarmeola di Rubano (Padova)

Europe

·

Italy
cotton yarns, wool yarns, egyptian cotton, combed cotton, merinos wool, mohair, embroidery thread, handknitting, crochet yarns, fancy yarns, handknitted wool, virgin wool, cotton thread, wool thread, moulinè perlè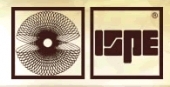 ISPE is an Italian Manufacturer of classic and fancy hand knitting yarns, wool and cotton yarns: crochet and knitting yarns, cotton crochet yarns, embroidery thread and cross stiches. Based in Italy, we supply the most important fancy yarns industry. Thanks to the new ideas ISPE is known as one of the most creative Italian companies in the hand-knitting textile field.
Details
Nowadays ISPE is operating in two different ways: production and distribution in Italy, Spain, France and Portugal of different lines of products under ISPE trade mark; production of special handknitting yarns in exclusive for leading textile groups.
ISPE is able to give solutions such as: the studing of new fancy yarns (market orientated); suggesting of new shades; development and showing of prototypes; fixing of production times; prompt deliveries.
Features
Location: Europe, Italy