Holmac
Via Canada, 13 - 35127 Zona Industriale Padova (Padova)

Europe

·

Italy
treediggers, transporter, hydraulic pump, trencher, equipments for pots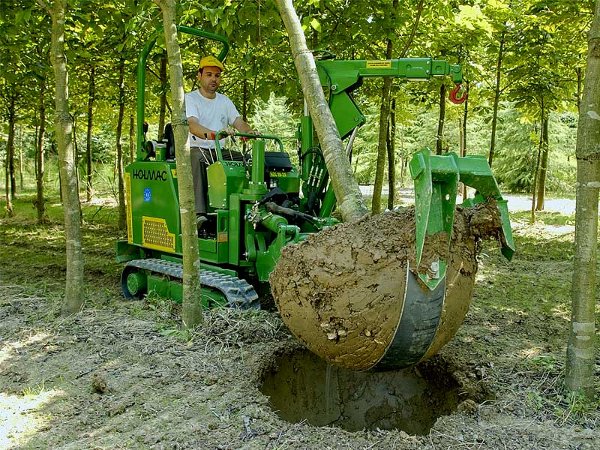 Holmac has become a leading international company thanks to a wide range of tracked treediggers. Almost all the machines have a sideways cutting movement that allows plants in the narrowest rows to be extracted. All models are fitted with a patented system of track opening and forwarding, which allows plants of considerable size to be handled.
Details
Since 2002 the company is situated in a modern factory in a strategic logistic position. High-tech machinery and highly skilled personnel are employed for the manufacturing process to guarantee maximum precision in the production phases. In addition, a modern assembly line allows prompt, punctual deliveries. The thorough tests carried out along the whole production chain render HOLMAC machines more reliable over time and are the result of company philosophy that has always been intent on quality.

The efficiency of the HOLMAC equipment and special machines has its parallel in the dynamism of the whole company organization, which is reliable and ready to work with customer so that together we obtain the best results. An attitude that continues from contact and sale to after-sales, when service become fundamental. In this regards the company has several spare parts warehouses distributed in Italy and the rest of the world. The main ones are those at our Padua and Pistoia premises, and in Germany, France, Holland and the United States.
Image Gallery
Features
Location: Europe, Italy