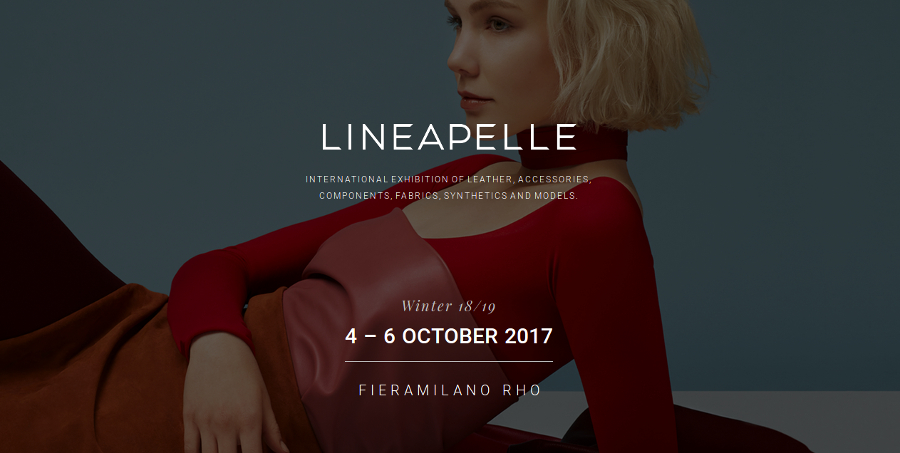 Lineapelle 2017
Leather Fashion, International Exhibition
FIERA MILANO - Milano - 4-6 October 2017

Merchandise Sectors
Leather, accessories and components, fabrics and synthetics (about 2,000 samples).

LINEAPELLE is the most important international exhibition dedicated to leather, accessories, components, synthetics and models for footwear, leather goods, garments and furniture.
The crucial point of the exhibition is The Trend Area.
After exhibition closing, the samples are displayed at LP Fashion Studio in Milan, where they are available for consultation upon reservation of a free visit.
Website:
http://www.lineapelle-fair.it